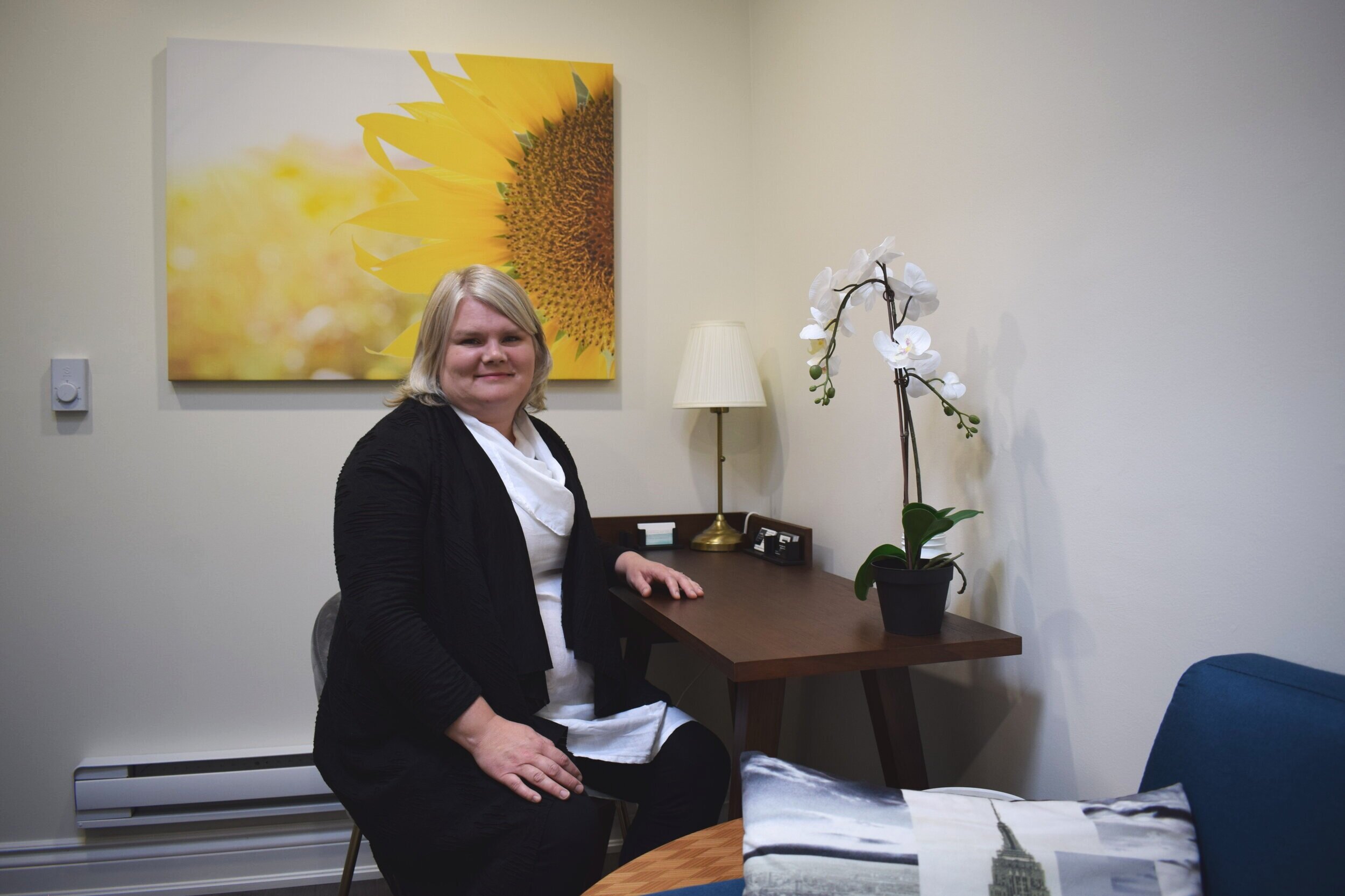 A message from Jessica Zeyl,
clinic Owner and Director
Back in 2012 I hung up a shingle and ventured into the world of having my own psychotherapy clinic. Since then the clinic has grown and now we're a growing team offering therapy to individuals, couples and families in the west end of Toronto.
I'm particularly proud of this team. It's been important to me that we've offered a warm welcome to people as they come and talk with us about their fears, worries and stresses. The team has caught this vision and I've been delighted at how kind and skilled they've been as they come alongside people during some of their hardest times of crisis, stress, anxiety, depression, relational breakdown, loss, grief, isolation, transition, self harm, trauma or abuse.
It can be hard to find a therapist that's the right fit for you. I want you to be assured that I pick the people to work in this therapy clinic with great care. I want to be confident that I could send my own kids or my closest friends to the associates here and know that they would be cared for well with great compassion and skill.
The therapists here practise from a range of therapeutic approaches. These include Emotionally Focused Therapy (EFT) for couples and families, Internal Family Systems (IFS), Narrative Therapy, Relational Therapy, Cognitive Behavioural Therapy (CBT), and Somatic Therapy, to name just some of them. If you're seeking a therapist that specializes in a specific modality, let us know and we'll connect you with a therapist on our team that knows and excels at that modality.